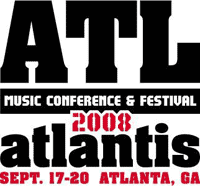 If you're in the Atlanta area during September 17-20th, it may be a good time to check out the Atlantis Music Conference. On September 18th, BMI will present a Producer/Songwriter panel featuring Cri$tyle, DJ Montay, DJ Toomp, Eric Hudson, Jasper Cameron, Jeffrey Steele, Zack Odom, and Kenneth Mount.
Thursday, September 18 (4 until 5:30 p.m)
Atlanta's Center Stage
Midtown (1374 West Peachtree St)
See Atlantis Music Conference for more info.