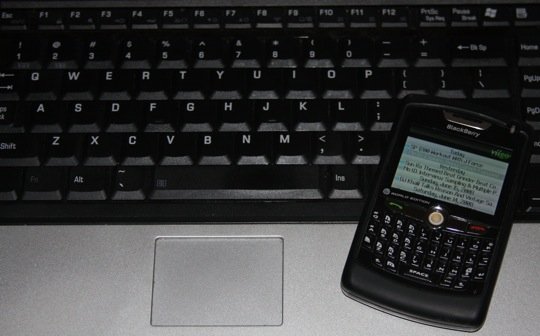 Last night while waiting for a delayed flight from Providence to Chicago, I thought it would be a great idea to catch up on some overdue items that had been put off due to recent travels combined with my hatred of working from a Vista based laptop. Unfortunately, my supreme visions of productivity were crushed when I was forced into the realization that the only available wi-fi connection was a shady T-Mobile Hotspot and that all airport power was lost due to thunderstorms. Suddenly, I had dreams of ditching the airport security inhibiting laptop and working completely from my back pocket cellie. This, of course, all leads to the question of the day. What is the best cell phone/communication device for those in the music business?
Obviously, given the nature of technology and constant changes within the music industry, device needs can vary greatly among individuals and positions, but from my experience, hardcore networking minded folks tend to be Blackberry, Sidekick, iPhone, or Treo users. Inner circle power brokers like Jay Z have been seen using the Blackberry Curve, while DJ Clue seems to have an affinity for the Sidekick, and Pharrell keeps the Treo, iPhone, and Blackberry in his collection.
As an email junkie, my personal choice of late has been the Blackberry 8830 World Edition, which I've been quite happy with due to its flawless execution of push email and RIM's brilliant insight into the wonders of copy/paste. However, I'd really like a better browser than Opera Mobile and the release of Mobile Firefox still looks to be fairly far off in the future. Also, I'm still searching for a satisfactory Blackberry IM client capable of supporting multiple services.
Which devices are you rockin', lusting over, or recommend for aspiring or pro industry people needing to stay in constant contact via email, text messaging, IM, GPS, and a somewhat realistic web experience?