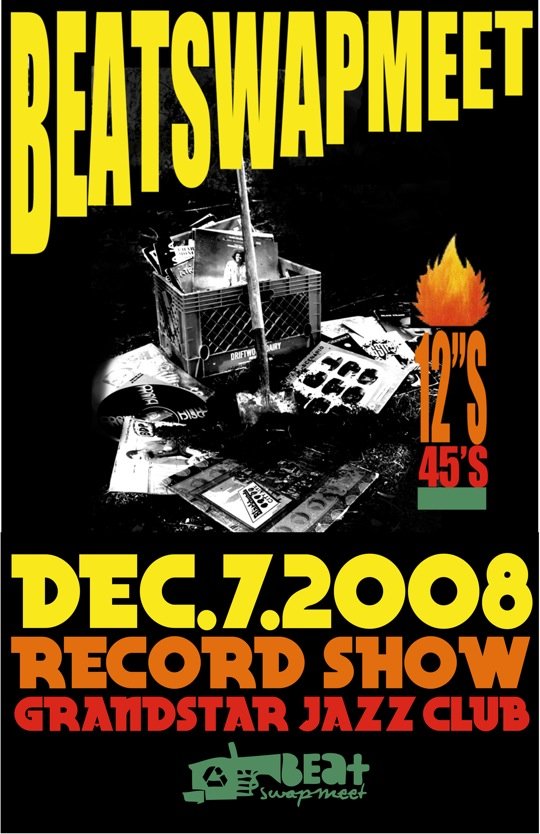 For those who missed the last Beat Swap Meet record show, there will be another event taking place and even more opportunities to increase the quality of your vinyl collection. Just imagine the gems that await you!
Event Info:
Sunday Dec 7, 2008
Grandstar Jazz Club
Los Angeles, CA
12-6pm
Live DJs, Full Bar, and enough vinyl to break the bank!
See the Beat Swap Meet site for more info.