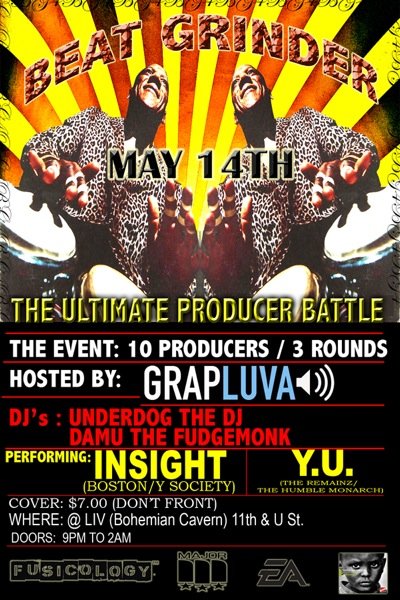 Producers in the D.C. area may want to check out The Beat Grinder Championship Beat Battle: Ultimate Producer Battle hosted by Grap Luva featuring DJ's Damu The Fudgemunk and Underdog. 10 producers/beat makers will go at it over the course of 3 rounds to see who has the best beats in the Nations capitol.
Featured Performances:
Y.U. (Washington D.C/The Remainz/The Humble Monarch)
Insight (Boston/Y Society)
May 14th, 2008 9PM to 2AM
Liv @ Bohemian Cavern
2001 Eleventh St. N.W., Washington D.C.