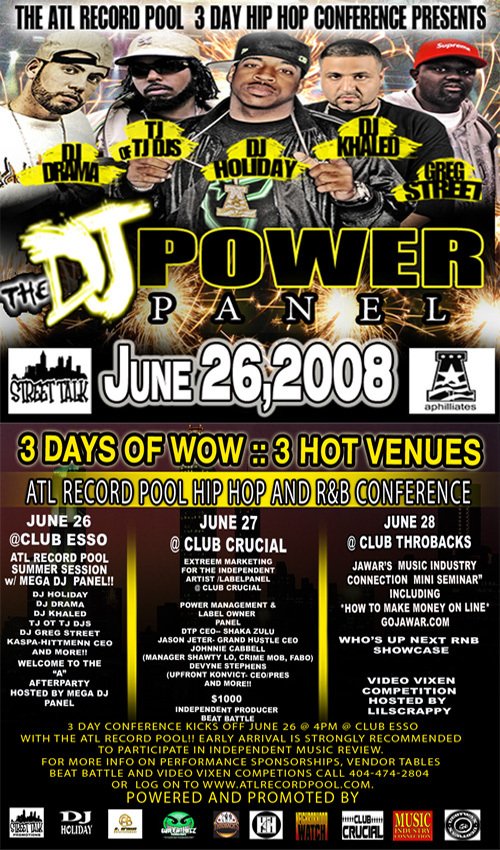 Producers in the Atlanta area might be interested as the ATL Record Pool presents a 3 day Hip-Hop Conference for DJ's, producers, Hip-Hop, and R&B artists. The conference takes place from Thrusday June 26th to Saturday June 28th and includes events such as:
DJ Power Panel
Extreme Marketing for the Independent Artist/Label
Power Management & Label Owner Panel
Independent Producer Beat Battle
How To Make Money Online
R&B Showcase
Video Vixen Competition
Notable figures scheduled to appear at the event and on panels include: DJ Holiday, DJ Drama, DJ Khaled, TJ of TJ's DJ's, Greg Street, Shaka Zulu, Devyne Stephens, and Lil Scrappy.
With the previous event drawing over 1500 attendees and a total cost of $99, it looks like this one may be worth attending.
Check The ATL Record Pool website for more info.