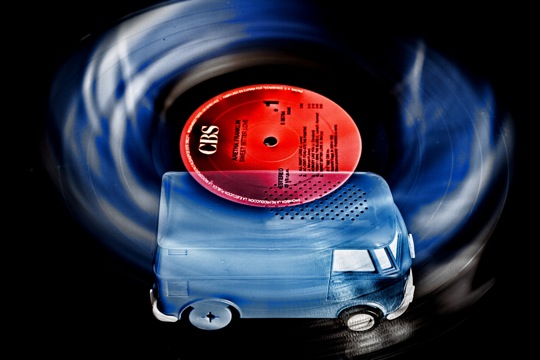 Respect to Arcee + Kaewonder for their ongoing crate digging series entitled Cratery. With notable highlights including "What It Is" by Ohio Players and a Hodges, James & Smith rendition of "(I Who Have) Nothing", the latest edition, Cratery Cinqo, serves up an ample supply of dub, disco, reggae, soul, and more.
"Sometimes not listening to your joints can be as fruitful as listening to them." – ARCEE
Download: Cratery Cinqo by Arcee + Kaewonder
Visit The Real Frequency and get caught up on past Cratery mixes.
Tracklist after the break!

Cratery Cinqo Tracklist:
1. Hopeton Lewis "Funky Kingston"
2. Byron Lee "Who Done It"
3. King Tubby "Dreadlocks Dub"
4. Willie Lindo "Midnight"
5. Ronnie McNeir "I'm Your Lover"
6. Hodges, James & Smith "(I Who Have) Nothing"
7. Lowrell – "You're Playing Dirty"
8. Tender Aggression – "Cryin' Wind"
9. Ohio Players – "What It Is"
10. Carla Whitney – "Lovin' at midnight"
11. Barbara Acklin – "Seven days of night"
12. Eugene McDaniels -"Lovin' Man"
13. Eloise Laws -"Ain't it good feelin' good"
14. Skip Mahoney & the Casuals – "Town called Nowhere"
15. Gregory James Edition – "Make It Easy On Yourself"
16. Eddie Fischer "Land of our Father"