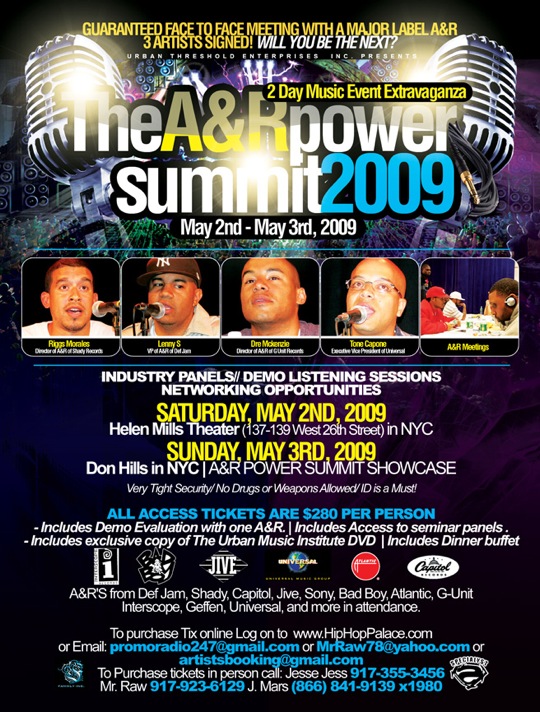 A room packed with A&R's and primary decision makers… sounds like a good place to be for producers looking to make a contact or song placement.
The 2009 A&R Power Summit takes place in NYC from May 2 through May 3rd, 2009 and will feature reps from Def Jam, Shady, Capitol, Atlantic, Bad Boy, and more.
A&R Power Summit 2009
All Access Registration: $280
Each Registration Includes:
A&R Demo Evaluation
Seminar Panels
Copy of The Urban Music Institute DVD
Dinner Buffet
See A&R Summit for more info.