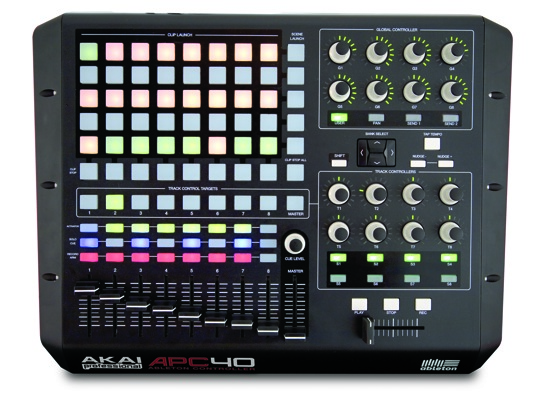 Akai has just announced the APC40 controller for Ableton Live. Designed specifically for use with Ableton, the APC40 offers seamless integration and eliminates the need for control mapping. The APC40 also comes with a special edition of Ableton Lite for new users and free upgrades for existing users.
Other APC40 Features Include:
Clip matrix with multicolor lighting displays current clip status
No mapping required for use with Ableton Live
Exclusive bidirectional communication between the APC40 and Ableton Live
Professional feel with rugged, metal chassis and premium controls
USB plug-and-play connection for Mac and PC
Premium controller with rugged, metal chassis
See Akai for more info.