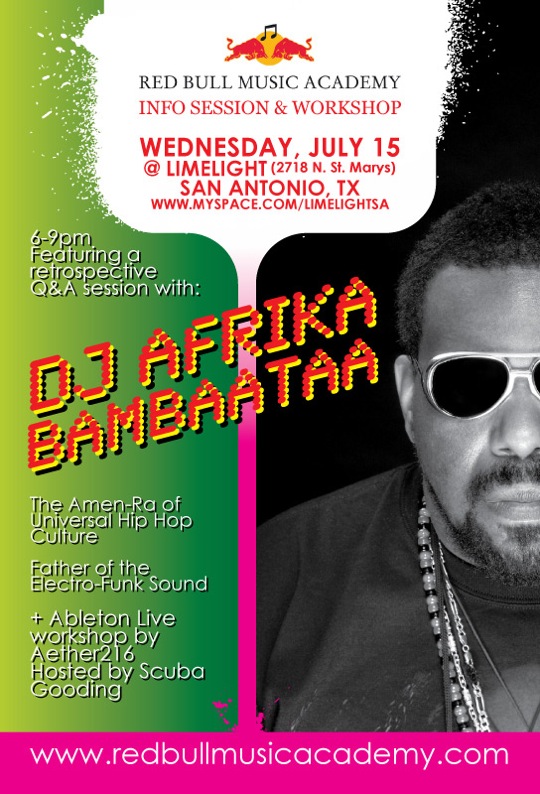 San Antonio area producers and music makers may consider attending an upcoming Red Bull Music Academy info session and product workshop.
The informational event hosted by Scuba Gooding will feature a retrospective Q&A session with the one and only DJ Afrika Bambaataa and an Ableton Live workshop with Aether216.

Red Bull Music Academy Info Session & Workshop:
Wednesday, July 15, 2009
Limelight (6-9pm)
2718 N. St Marys
San Antonio, TX
Don't forget to submit your 2010 Red Bull Music Academy applications by the July 27, 2009 deadline.
Hit up the Red Bull Music Academy website for more info.