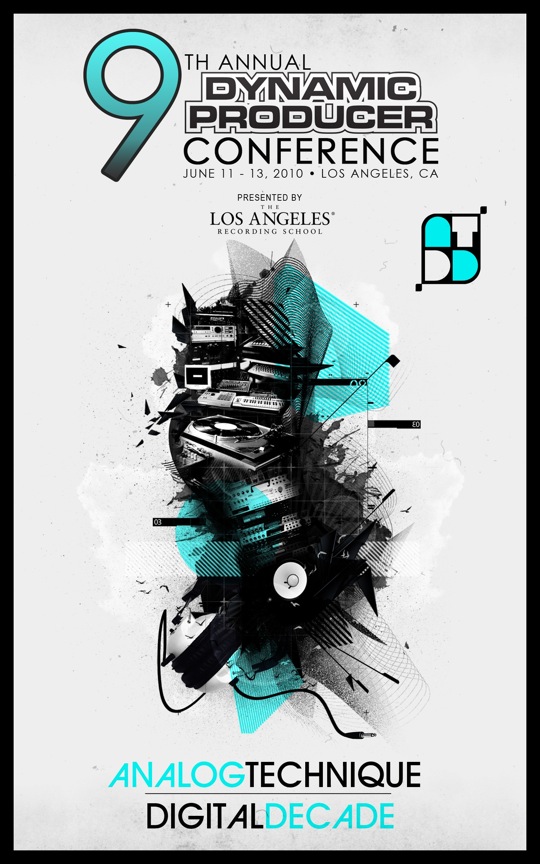 Dynamic Producer presents its 9th Annual Producer Conference, which is set to take place from June 11 – 13, 2010 in Los Angeles, CA.
The conference will feature panels covering copyrights, publishing, label structure, and recording techniques while showcasing artistic talent during The Chop Shop battle and Sound Clash event.
Registration costs vary depending on the level of desired access.  Visit Dynamic Producer for more info.
Full Event listing after the break!