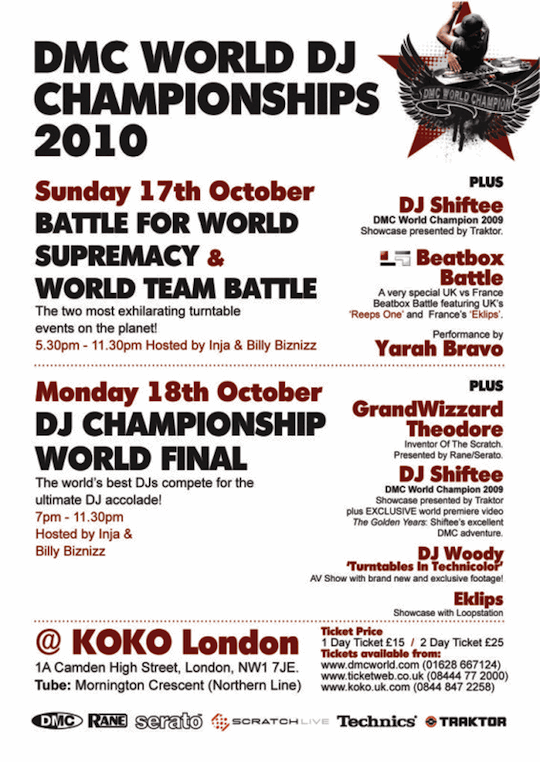 Sunday October 17th
Battle For World Supremacy
World Team Battle
Event features DJ Shiftee, a beatbox battle, and a performance by Yahrah Bravo.
Monday October 18th
DJ Championship World Final
Event features Grand Wizzard Theordore (inventor of the scratch), DJ Shiftee, DJ Woody, and Eklips.
October 18th & 19th
DMC World DJ Championships
KOKO London
1A Camden High Street
London, NW1 7JE
Hit up DMC World for more info.