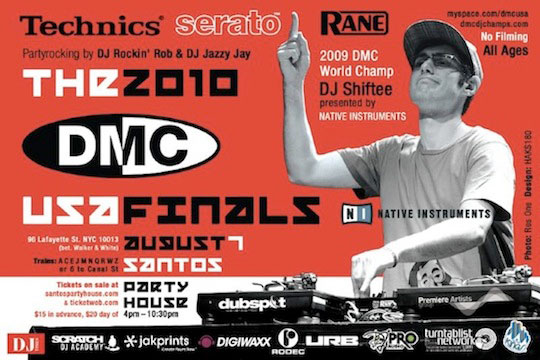 Turntable fans get ready. On August 7th the best competitive turntablists in the United States will compete in the 2010 DMC USA Finals, which will be held in NYC. The event will not only feature DJ's Rockin' Rob and Jazzy Jay one the tables, but also a showcase by 2009 DMC World Champion DJ Shiftee.
2010 DMC USA Finals
August 7th, 2010
4-10:30pm
$15 advance/$20 at door
Santos Party House
90 Lafayett St.
NYC 10013
Visit DMC for more info.
Santos House or Ticketweb to purchase tickets.