There has been a lot going on this week with tooling up my resume for a new daytime gig, working with coders to add new features to the site, researching the possibility of a new web host, and somehow finding the time to make a beat or two. I can also finally declare that one of my longtime digging quests has been completed.
Those of you that have been reading Crate Kings for a while know that I have a tiny obsessive streak when it comes to records, production, and, of course, Wax Poetics Magazine. I stumbled across Wax Poetics a few years ago during the release of issue number 8 and have been struggling to bury a growing internal need to obtain every back issue. It seems as though a number of others have the same Wax Poetics problem, since back issues of the mag have been fetching significant amounts of dough on Ebay. A couple of weeks ago I could no longer bear the sleepless nights or contain the urge to find out what endless jewels were contained in issues 1 through 7.
Let me just say that the articles contained in the first few issues are amazing! Wax Poetics has become more geared towards classic soul and funk, but it really started off as a mag focused towards Hip Hop, beat making, and record diggers. I've heard rumors about an anthology of early articles being released this spring. Hopefully this is true and more people will be able to read some the classics gems that have been dropped. Until then you'll have to settle for these proud pictures of a truly rare site… a complete collection of Wax Poetics magazine (including the issue 17 dual cover with Dilla and Pulblic Enemy). Enjoy!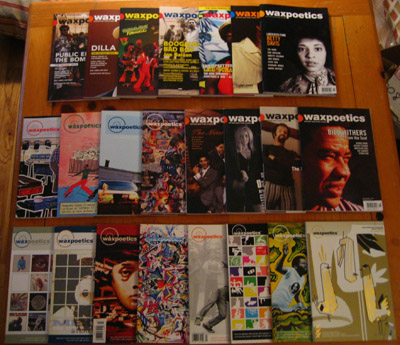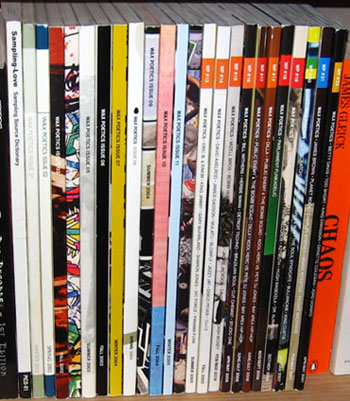 Be sure to check out the Hip Hop goodies in the forums.