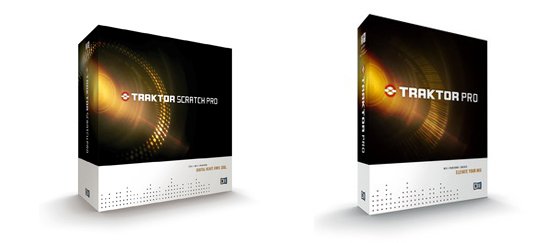 The digital vinyl combat has heated up with Native Instruments' announcement of Traktor Pro and Traktor Scratch Pro.
On the software end, Traktor Pro features revised functions such as cueing and looping, extended MIDI syncing, incremental track search, portable collection and setting files, dedicated key correction and filter sections for each deck. Traktor Scratch Pro includes both Tracktor Pro Software and the Audio 8 DJ interface with a set of time-coded vinyl and CD's.
Available November 1st, Traktor Pro and Traktor Scratch Pro will be available for $199/$599 at authorized dealers and the NI online shop.
Software updates will be available for owners of TRAKTOR 3 ($119 / 99) and TRAKTOR SCRATCH ($99 / 79). Customers who own both TRAKTOR SCRATCH and TRAKTOR 3 will receive a free software update to TRAKTOR PRO.
See NI for more info.