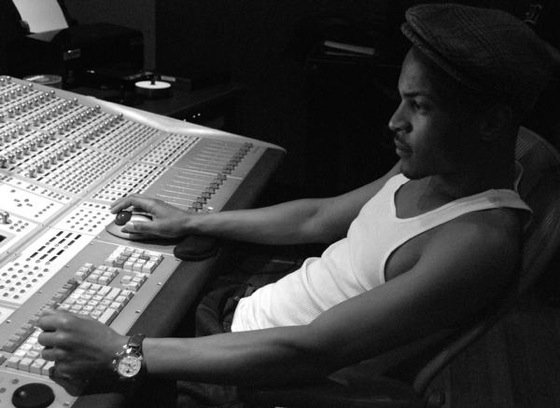 MC turned producer T.I. has now stepped away from the mic towards the boards to do production work for Rick Ross' upcoming album Deeper Than Rap.
Rick Ross said "I was in the Grand Hustle studio. We sat down. [Tip] told me he wanted to produce five records for me," and went on to say, "I was like, 'Wow. It's all good.' We sat down, and he played some beats for me. It was one of those special moments, 'cause I got so much respect for him as an artist, as a lyricist, as a CEO. Now he reeled me in as a producer. Real talk. I'm not saying he's gonna sell them [beats] to everybody, but he laced me."
When talking about his move behind the boards T.I. said, "It's absolutely an honor and a pleasure people would even consider allowing me to produce for them," he said. "I take it very seriously. I enjoy it a lot. It brings me outside my comfort zone. It makes me sharper. With rapping, I feel I can do anything. With producing, I'm real meticulous."
A refreshing note is that T.I. is straying away from the current trend of sending beat CD's & email tracks and is instead opting to work with artists in person. When describing his sound he said, "We can get real pretty, real clean. I think most of our music, they say, sounds like it has real broad sound to it. When you hear 'T.I.'s making a beat,' and you hear what I do, you don't really get what you're expecting. You don't get the trap music. For some reason, we concentrate real hard on that. The things we do, it sounds like somebody who's been doing music for a minute is supposed to be on there. Not everybody can just pull off the things I do."
[Via MTV News]