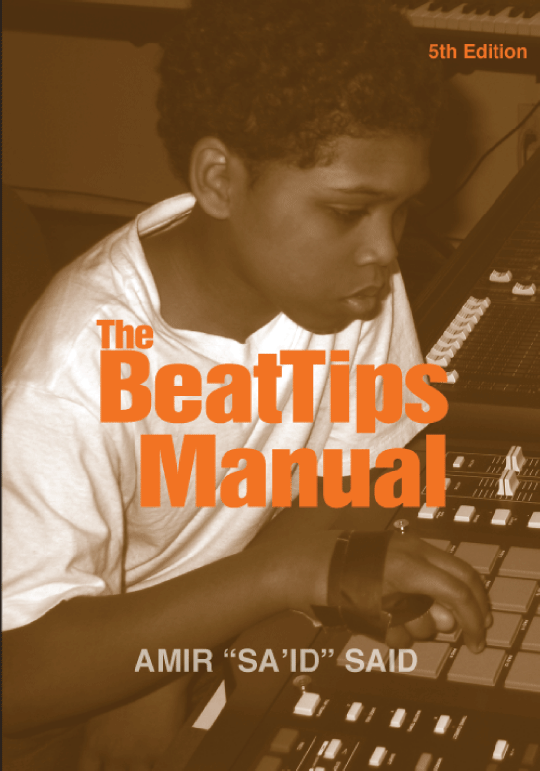 Here's a chance to win a copy of the 5th edition of The BeatTips Manual: Beatmaking, the Hip Hop/Rap Music Tradition, and the Common Composer written by Amir "Sa'id" Said.
The 5th edition of The BeatTips Manual, which is scheduled for a November 23rd release, covers many of the traditional stumbling points for aspiring producers including such topics as equipment selection, sampling issues, song structure, and business topics.
How to Win:
1. Follow Crate Kings on Twitter
2. Message us with the name of your favorite equipment or software.
Deadline: Wednesday, November 11th, 2009 at 12pm EST.
Winner will be chosen at Random.