The forward minded folks over at London based Shook Magazine have cleverly combined the cultural spirit of Wax Poetics with a special savvy only found in the internet economy. By acknowledging the potential future collectibility and eventual scarcity of physical copies, they've responded by kindly issuing free, distributable PDF downloads of each issue! Mark my … Read more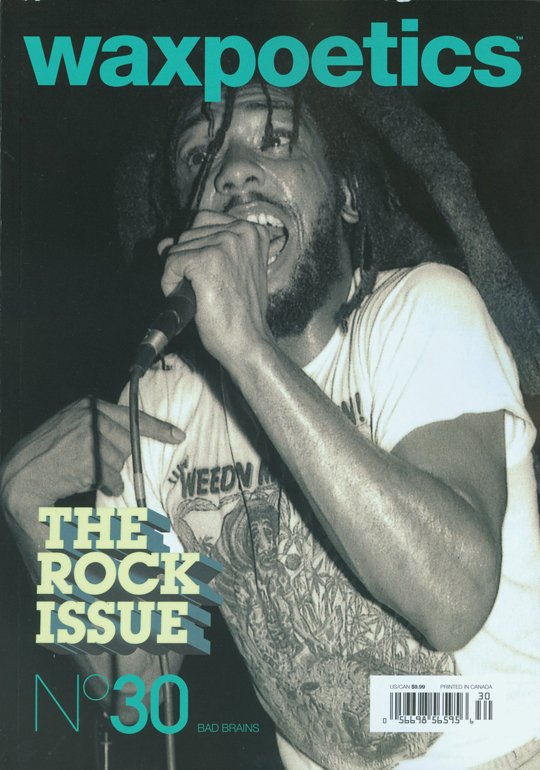 Here are the official front & back covers for Wax Poetics # 30… The Rock Issue is Wax Po's first volume dedicated entirely to Rock Music!
"…Bad Brains show how a positive attitude and a disregard for boundaries could change societal notions of what a punk rock band could be. Ernie Isley discusses the Isley Brothers' familial fame and his own influences, ranging from blind guitarist Jose Feliciano to legend and former roommate, Jimi Hendrix. Fats Domino songwriter Dave Bartholomew, Filmmaker Don Letts, and even Elvis Presley get the Wax Poetics treatment…"
Hit the jump for more!