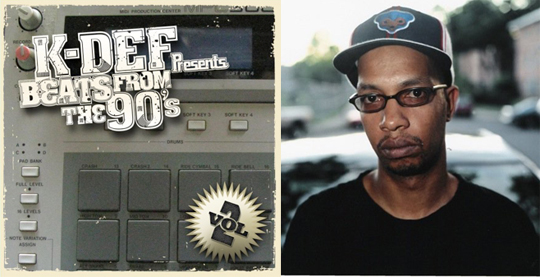 Vintage production fans will be happy to hear about K-Def's upcoming sequel Beats From The 90's Vol. 2. Consisting of instrumental tracks created during time spent at Marley Marl's House of Hits, K-Def delivers 14 instrumental tracks born from Akai MPC 3000 and S-3000 samplers.
"This is one of my favorite albums, that I've assembled, says K-Def. These tracks were done from 1992-1996. There're tracks here, that were overlooked from a lot of 90's artists. Tracks chosen, for albums that never came out. I've kept working in the studio. Do I have a life? Yup, making HOT!!! tracks."
Look for K-Def's Beats From The 90's Vol. 2 on July 14, 2009
Tracklist after the jump!