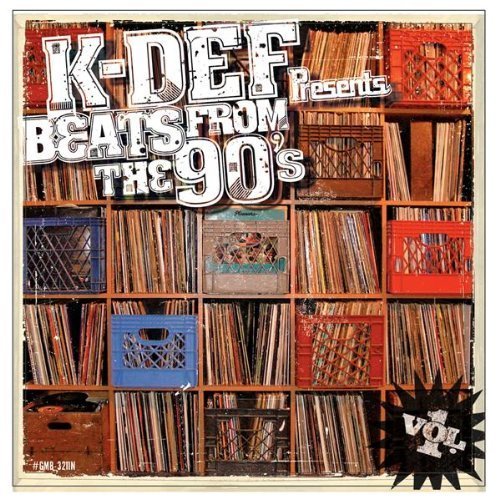 So I was slipped a copy of K-Def's Beats From The 90's album a little while back, but I'm glad to say that the collection of vintage instrumentals has been officially released. K-Def dug into the archives to present us with a collection of 16 original tracks that stand alone, yet would have had any mc with a taste for the original Hip-Hop itching to get on and do their thing.
Fans of the sound that cemented the 90's as a great period of Hip-Hop will find themselves instantly at home on a number of tracks. Head nods are guaranteed with joints like the the hauntingly dark "Dramaz" to the exciting "Ain't No Crime", and "Jam On It" where K-Def gives his own stylish take on the Nucleus' hit by the same name. My personal favorite "Monty" kept iTunes on repeat with the rugged drums, filtered bassline, and echoed horns.
I guess you could call Beats From The 90's an album of levels. On one hand there's the simple musical appreciation, but there are also huge insights to be gained if time and technology are taken into consideration. It's easy to be stunned when thinking about the fact that tracks were composed during the previous decade.