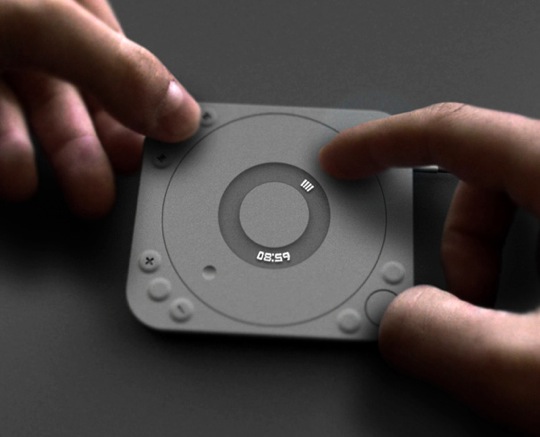 If only it were real. Thomas Mascall's Touchtable PMP concept scales down the DJ experience to such beautiful levels.  At 1:8 the size of a traditional DJ setup, the Touchtable offers theoretical touch controlled scratching and sound manipulation, MIDI functationality, and the ability to wirelessly connect two units.
[Engadget via Yanko Design]
More pics after the break!