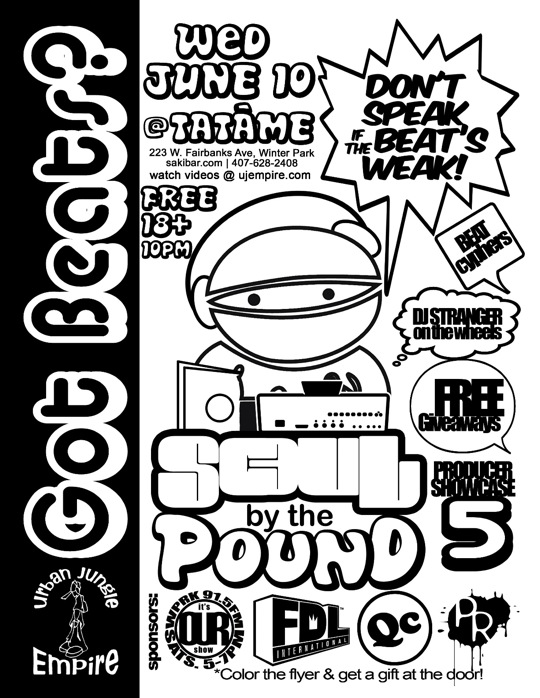 Florida producers take note… Soul By The Pound producers showcase takes place on June 10, 2009. The event promises beat cyphers, giveaways and DJ Stranger on the 1's & 2's for a price that's right… FREE.
Soul By The Pound Producer Showcase
Wednesday June 10, 2009
Free Entry: 18+
10pm to 2am
Tatame
223 West Fairbanks Avenue
Winter Park, FL
Check out UJEmpire for more info.