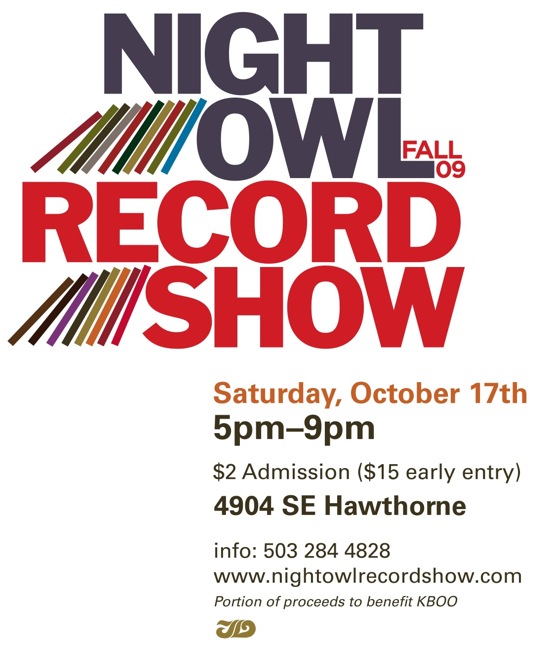 The nation's first night time record show will reconvene on Saturday, October 17th, 2009. Positive transactions promise to be in full swing with collectors and DJ's swapping vinyl, food, and drinks.
"A portion of the proceeds from The Night Owl Record Show will go to benefit KBOO, Portland's nonprofit community radio station."
Night Owl Record Show
Saturday, October 17th
Doors open at 5:00 PM
$2 Admission ($15 early bird)
5pm – 9 pm
Eagles Aerie
4904 SE Hawthorne Blvd
Portland OR
Visit Night Owl for more event and dealer info.