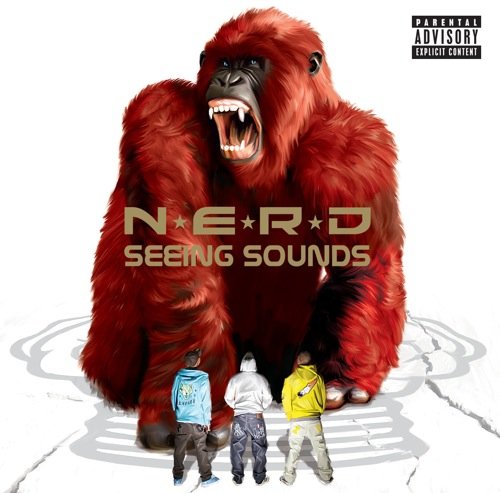 I'm sure that by now everyone reading this knows who the Neptunes are and what types of crazy compositions they're capable of creating. So with Tuesday's release of N.E.R.D.'s latest album entitled Seeing Sounds, you know there had to be a giveaway, right?
Up for grabs are 3 copies of the full length N.E.R.D. Seeing Sounds CD.
To win you must submit a comment to this post naming your favorite Neptunes/N.E.R.D song or production.
Your comment may be as short or long as you like as we'll choose 3 winners at random. Comments must be submitted before 12a.m, Saturday June 14th to be entered. You must provide a name and email address in your comment to be considered.