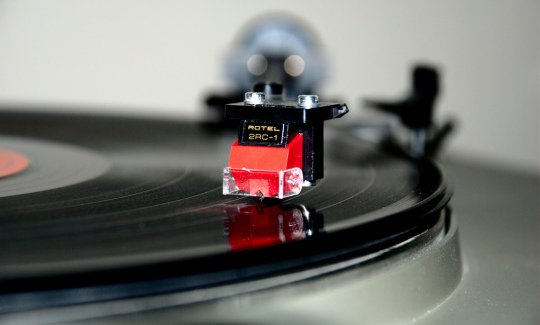 That's right Crate Kings family… this Tuesday August, 12th we'll all have the chance to join in and celebrate Vinyl Record Day. Those begging for a bit of trivia will be happy to know that this also happens to be the day that Thomas Edison invented the phonograph in 1877. According to the Viny Record Day website, the concept is behind the celebration is "to preserve the cultural influences, the recordings, and the cover art of vinyl. And to have a good time on Vinyl Record Day."
VRD organizers suggest that individuals get together for parties, while retailers have sales to support our beloved wax discs. Personally, I'm gonna shelve Serato for a day, pull out my original copies of Swiss Movement and Talking Book, then hit the bins of Chi-Town's Dave's Records. If we're feeling especially dusty, we may even drop an exclusive instrumental release compiled especially for Crate Kings readers… who knows what might happen when the mood strikes!
What will you do to celebrate the great glory that we call vinyl?