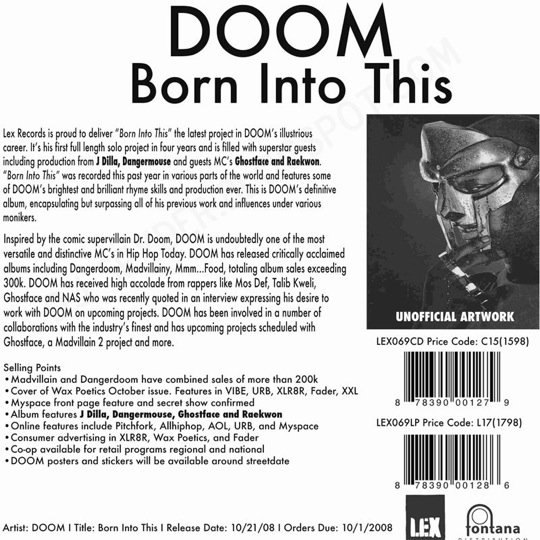 Recently there's been a lot of controversy surrounding the MF Doom, his questionable ethics, and faked concert appearances. Now apparently Doom is dropping the MF prefix, switching up labels, and aggressively pursuing magazine features and covers in preparation for the October 21st release of "Born Into This."
The distributor one-sheet which boasts that, "DOOM has released critically acclaimed albums including Dangerdoom, Madvillainy, Mmm…Food, totaling album sales exceeding 300k," however, I have to wonder if this release will make any sort of significant splash. I somehow I get the feeling that Doom has worn out and abused the loyal fan following he once had.
This is great news for fans of his work, but with his severely damaged reputation, scorched earth, and burned bridges, does anyone actually care?
[via Spyder]