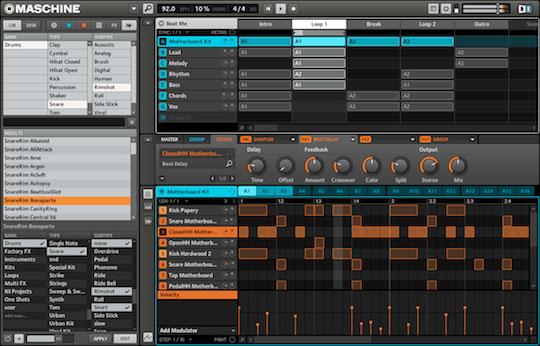 Native Instruments has released its long awaited update to the Maschine music production system. The update Maschine 1.5 update features over 50 new features including an extended drum library, increased classic drum features, new sampling functions, and a more efficient workflow.
One of the highlights of the update is the ability for Maschine 1.5 to load programs from almost all Akai MPC's ever built, making it even easier for primarily hardware based producers to make the switch to software.
Other Maschine 1.5 features include:

Vintage sampler modes Akai MPC-60 and Emu SP1200
MIDI pattern Drag&Drop export
direct DAW recording of MASCHINE events
MIDI pitch bend
CC support
Extended sample slicing and mapping options
Full destructive audio editing functions
Grain Stretch effect algorithm
16 Velocity Levels pad mode
MIDI file export
Extended polyphony options
Improved event editing and navigation on the controller
The update is available for free to all registered Maschine owners.
Visit Native Instruments for more information or to download the update.