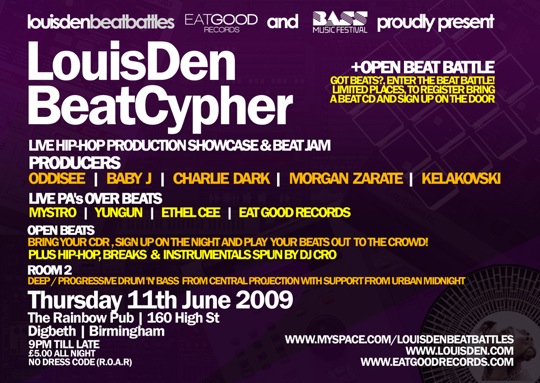 The latest edition of Louis Den BeatCypher features a beat jam and producer showcases with Oddisee, Baby J, Charlie Dark, Morgan Zarate, and Kelakovski.
Open Beat Battle & Beats Feature: Bring your CD's to enter enter the open beat battle or have your original beats played throughout the night.
Louis Den BeatCypher
Thursday June 11, 2009
The Rainbow Pub
160 High St.
Dibeth/Birmingham U.K.
Event begins @ 9pm
Visit Louis Den for more info.