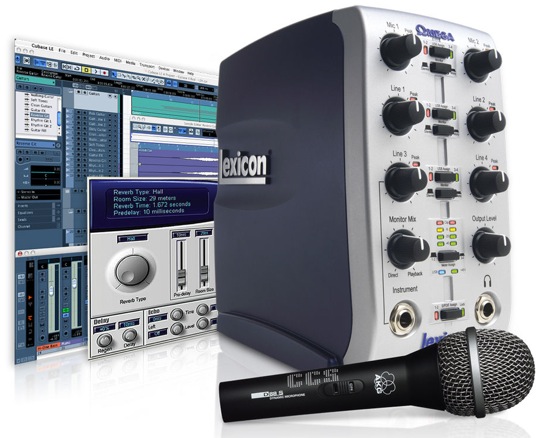 Lexicon offers yet another easy path of entry for aspiring producers and musicians who wish to take part in desktop audio recording.  With the announcement the Omega Studio Bundle, Lexicon offers their 8-input Omega interface, Steinberg's Cubase LE software, AKG's D 88 S microphone, and more to create a one stop audio solution.
The complete desktop recording bundle includes:
Lexicon Omega 8-Input, 4-Bus, 2-Output USB I/O Mixer
AKG D 88 S Dynamic Vocal Microphone with Cable and Case
Steinberg Cubase LE 4 Multi-track Audio and MIDI Recording Software
Lexicon World Class Pantheon VST Reverb Plug-In
Visit Lexicon for more info.