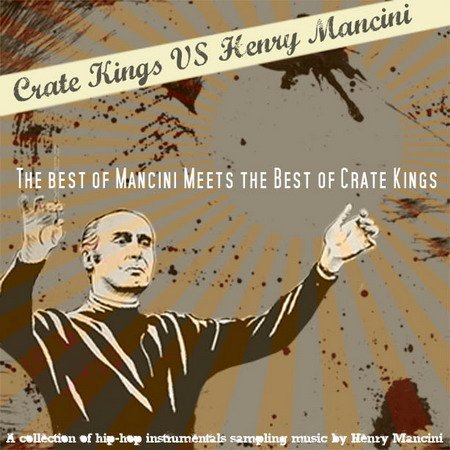 Who would have known that a musical conspiracy was developing right in my own backyard? It turns out that while I was focused on tweaking site code and writing blog posts, a group of renegade producers and forum members were busy digging up dusty gems and deconstructing a genius composer with the intention of creating a sound truly their own.
Truthfully, with all of the work extra work involved in recovering from our recent server issues, I hadn't been able to pay much attention to the pages of forum posts that had somehow accumulated around the topic of a group remix project. I guess it's needless to say that stunned would best describe my state after receiving a request for consideration of writing a post about the completed project.
Inside you'll find a mix of Hip-Hop inspired, sample based instrumentals fully capable of serving as the foundation for an MC or standing on their own as already complete compositions. Beginning with an intro of skillful cuts and scratches backed by high-powered anthem material, the mix moves on effortlessly, easing into the diverse styles and varying levels of complexity and emotion put forth by each producer. Because of the project's cohesiveness, at times it can become hard to believe that eight different producers are responsible for the contributions.
It's my heartfelt belief that Crate Kings vs. Henry Mancini best represents the spirit of the next wave in Hip-Hop production. As an outstanding collaborative accomplishment, it perfectly illustrates what is possible when a group of talented individuals come together to create something personal, unique, and timeless.
Hope you enjoy…
Download: Crate Kings vs. Henry Mancini – Mixed by Rafferty

Tracklist:
01 – 00:05 – Figment – Ripping These Beats Apart
02 – 02:02 – DJ Oaty Love – Words Or Music
03 – 04:10 – DJ Tru Blu – Instrumental #4
04 – 05:30 – Olivertone – First Job
05 – 08:25 – Figment – Mancini Interlude 1
06 – 09:44 – Rafferty – Birdie Num Num Was Right
07 – 12:32 – Kid Konnect – Tell Me Why
08 – 14:45 – Figment – Mancini Interlude 2
09 – 16:15 – DJ Tru Blu – Instrumental #3
10 – 18:00 – Figment – Natalie
11 – 20:17 – Illstylus – Thieves
12 – 22:43 – Rafferty – A Tiny Bridge
13 – 23:06 – Figment – Far East
14 – 25:04 – Pyro – Kickin' It In Dreamsville