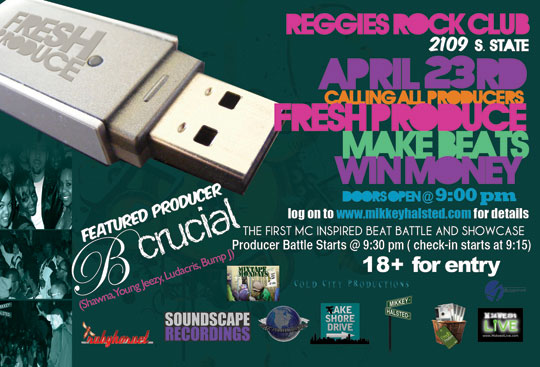 Chicago area producers get ready. Mikkey Halsted presents the Fresh Produce Beat Battle, which will take place Friday, April 23rd at Reggie's Rock Club. The crowd judged producer beat battle will feature a showcase with producer B-Crucial and will be hosted by NoTryDo, SINCERE, and Que Billah.
Fresh Produce Producer Beat Battle
Friday, April 23rd 2010
Battle starts @ 9:30pm (check-in @9:15)
Reggie's Rock Club
2109 S State
Chicago, IL
Visit visit Mikkey Halsted for registration details and additional information.