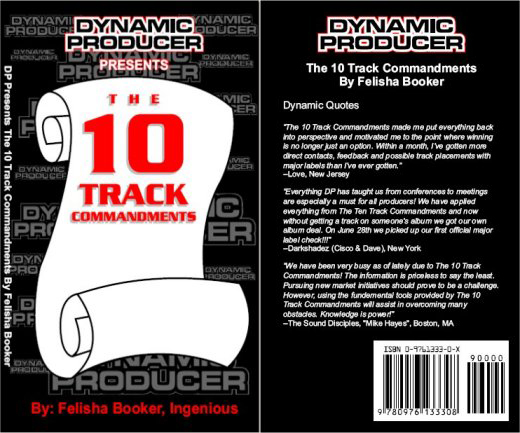 We're doing a little Fall cleaning over here at Crate Kings and ran across a copy of Dynamic Producer Presents: The 10 Track Commands written by Felisha Booker and Ingenious from Dynamic Producer. The 10 Track Commandments is a quick 39 page, pocket size book featuring ten tips for up and coming producers.
Winning a copy is very simple… leave a comment featuring your best business/networking tip or lesson learned while pursuing a career in production. The winner will be chosen based on the quality of comment.
Deadline: Wednesday, November 12th – 12am EST.
Update: Congrats to Benjamin for the winning comment. I'm personally a big believer that the way in which you carry yourself has a profound effect on your success.