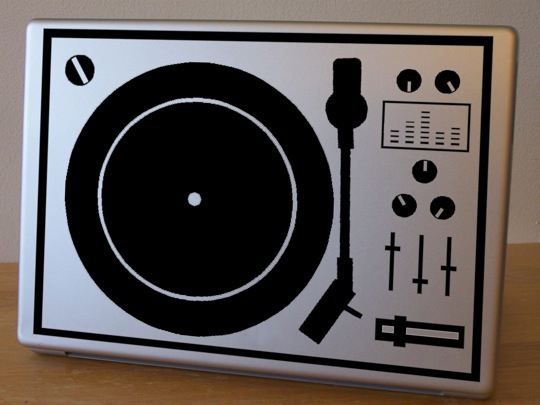 The next time that you're out DJ'ing a club or party, make sure that your that your laptop is outfitted properly.  This turntable/mixer/DJ decal lets every one know that you're dedicated, at least visually, to the art of DJ'ing.
The removing decal is custom sized (approximately 12″ x 8″)according to your specs and available in a number of colors and vinyl finishes.
Grab one for $11 over at Etsy.