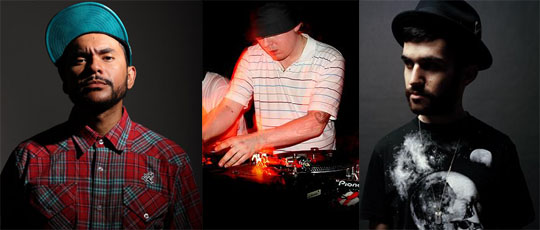 URB drops an insightful group interview/conference call with past DMC world champion DJ's A-Trak, Tony Vegas, and Craze.
Definitely a must read for anyone who has ever been a fan of competitive DJ'ing, the discussion covers many topics including DMC politics, best and worst battle memories, the changing nature of team competitions, impact of technology, custom battle records, and the next generation of turntablists.
Notable Quotes:
"I think there have been some exceptional DJs that have come through, but when we were doing the competitions, we were really riding the crest of a wave. We caught the tail end of that "the turntable is the new guitar" bollocks." – DJ Tony Vegas
"All the close-minded people who try to talk shit about Serato under the pretense that it makes DJing easier clearly haven't tried it." – DJ A-Trak
Read the complete interview.