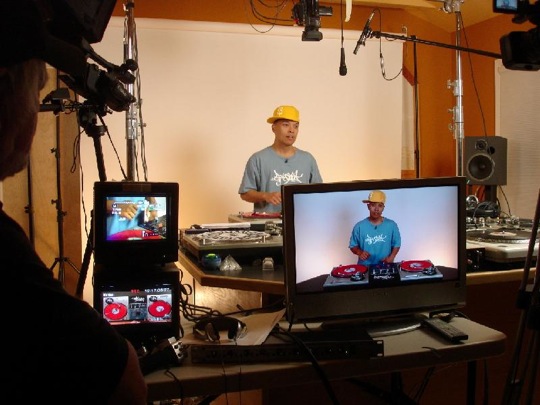 DJ Q-Bert of ThudRumble has partnered with ArtistWorks, Inc to create Skratch University, which will be an online tutorial/video learning site dedicated to teaching turntablists worldwide the art of scratching.
Skratch University will take the community approach to learning through video submissions with Q-Bert stating, "It's cool that Skratching has so many fans around the world and we can all be in one place now and learn from each other no matter where we live." Apparently the turntable wizard himself will even provide personal critique, advice, and homework assignments to motivated students.
Scheduled for an early 2009 launch date, Skratch University will provide aound the clock learning resources for anyone willing to shell out $60 for a 3 month membership… things should be very interesting once fully implemented.
See Skratch University for more info.