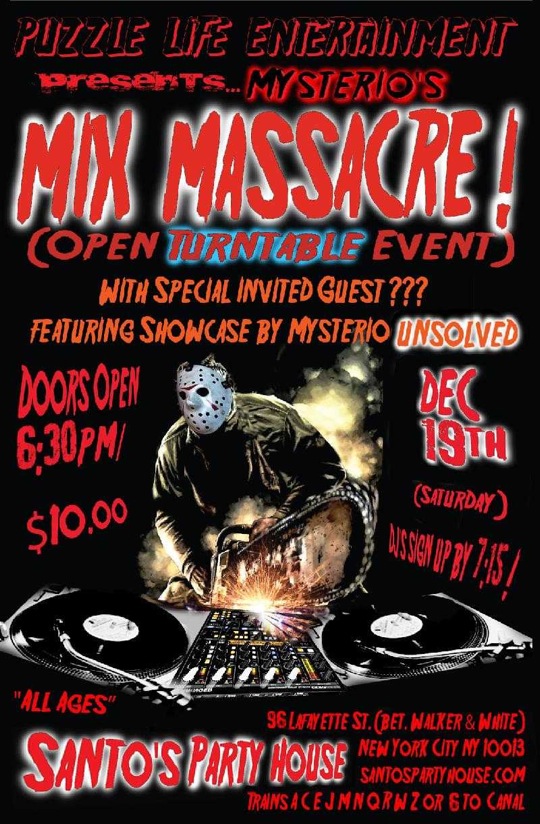 New York area DJ's and turntablists get ready!  DJ Mysterio's Mix Massacre takes place on Saturday, December 19th.  The all ages event features a live performance by Mysterio and offers ambitious turntablists the opportunity to interact with each other in a non-competitive environment.
UPDATE: Event has been cancelled due to weather.
Mysterio's Mix Massacre
December 19th, 2009 @
Santos Party House, NYC
$10 Cover Charge
Doors open @ 6:30 pm
DJ sign up by 7:15pm
Visit the Facebook event page for more info.