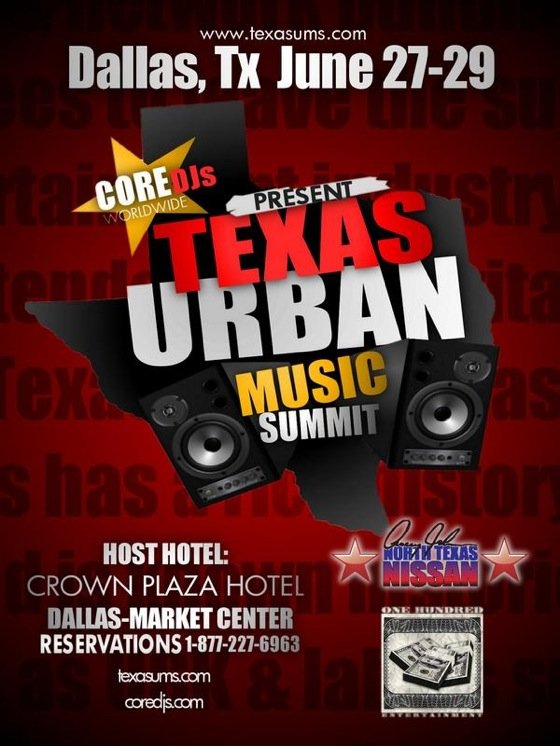 On Friday, June 27th to Sunday, June 29th The Core DJ's will host the Texas Urban Music Summit in Dallas, Texas with panelists including:
Tony Neal (CEO Core DJ's), Wendy Day (Rap Coalition), Play-N-Skillz (Producers), Butch Hartfield (Def Jam Executive), Clinton Sparks, and Chamillionaire.
From The Website:
"The Texas Urban Music Summit, (Texas U.M.S.) an expansion of the Core DJs Retreat, provides event attendees with insight into the roles of the entertainment industry's major players and the business side of the music & entertainment industry. The Texas Urban Music Summit is designed to provide direction and information for new and seasoned artists, producers, managers, publicists, promoters, models and entrepreneurs in Texas and surrounding markets. Tony Neal has appointed Dallas' own Aleshia Steele as President/CEO of the Texas Urban Music Summit. Texas UMS is designed to educate summit participants on various aspects of the entertainment industry ranging from publishing & promotions to budgeting & network building."
Standard Registration is $200, while Model Registration is $50
See the Texas Summit website or Myspace page for more info.