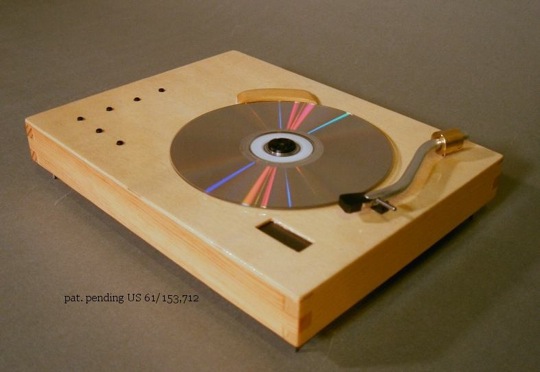 There's a certain inexplicable inherent visual beauty with vinyl and turntables that CD's and mp3's will never have. I've personally dreamed of playing CD's in a similar manner to records.
Professional sound mixer Pete Verrando seems to hold the same appreciation for vinyl and has attempted to combine the utility of CD's with the visual aesthetic of vinyl.
They're still prototypes, so don't even begin to ask how they work… still, there's no denying the beauty of his creations!
Visit Pete Verrando for more details and info.
[via BB]
More pics after the jump!