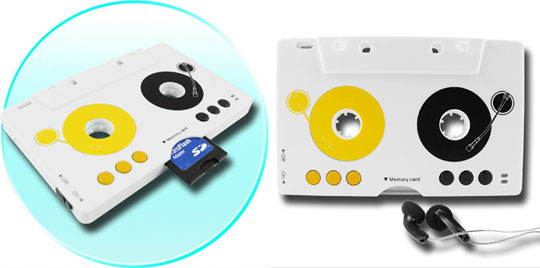 Why bother with a fancy touchscreen MP3 player when you easily own a stripped down analog throwback. The cassette MP3 player comes complete with a headphone jack, EQ and volume controls, plus a built in SD card slot for custom memory sizes and quick song swaps.
Also, since the player also happens to function as a car adaptor, people still hanging on to in dash car cassette players can now combine vintage style with somewhat up to date technology.
Random Thought:
Why is there a turntable tonearm printed on one of the wheel hubs?
Go grab yours.