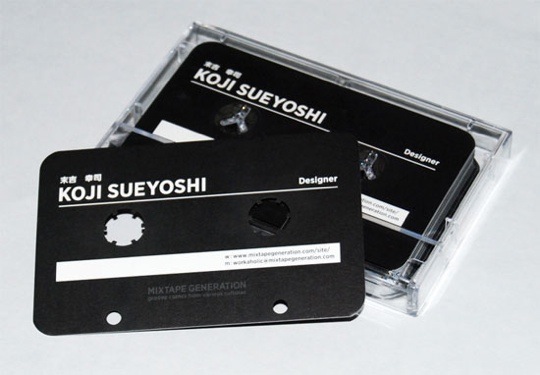 Besides being an essential item to serious aspiring producers and musicians, it's no secret that business cards can leave a powerful impression on new contacts. Designer Koji Sueyoshi's cassette shaped business cards and accompanying cassette case are certainly unforgettable and sure to catch an extra glance from anybody who receives one.
[Design Boom via GG]
More after the break!