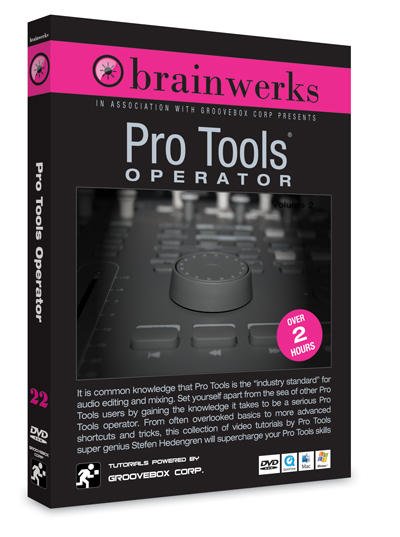 Pro Tools super genius Stefan Hedengren presents this collection of video tutorials will show you how to tame the most commonly used functions of the beast that is known as Pro Tools.
Brainwerks Pro Tools Operator covers basics such as I/O setup and fast track creation, to more advanced topics such as stems, submixes, Elastic Time, daily clean up along with personal tricks to assist in recording.
Digital download is available immediately with boxed versions shipping in 3-4 weeks.
Video Features:
30 Tutorials / Over 2 Hours Total Runtime
For all intermediate to advanced Pro Tools users
Tutorials written by Pro Tools super genius Stefan Hendengren
Simple to use interface that works on Mac and PC
No installation required – just insert DVD and learn
View List of Tutorials on "Pro Tools Operator"
See Groove Box Music for more info.