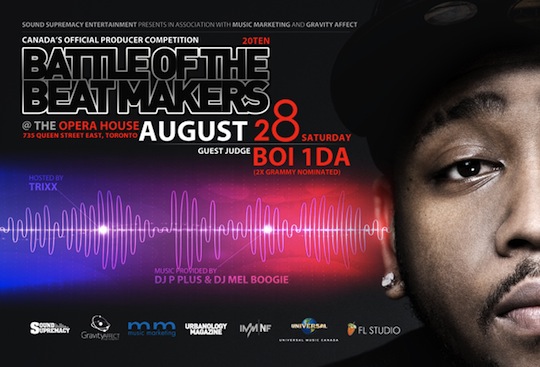 Billing itself as the largest producer competition in Canada, Battle of The Beatmakers will feature 32 producers competing against each other with their 10 best beats for the attention of three established music industry judges and a grand prize valued at over $5,000.
Producer registration deadline is Friday,  August 20th, 2010.
Participating producers will be announced on Sunday, August 22nd, 2010.
Battle takes place on Saturday, August 28th, 2010.
Head over to Battle of The Beatmakers for more info.