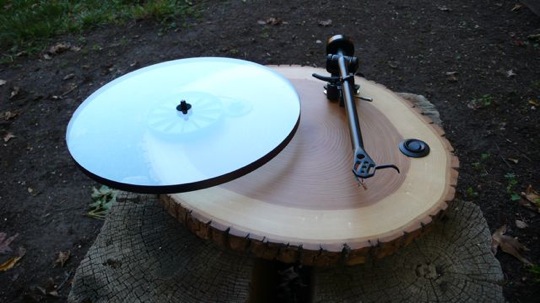 If the cold metal and hard lines of the Technics 12000 just don't seem natural, perhaps you'll prefer Joel Scilley's unique collection of handmade wooden turntables that are warm in both sight and sound.
The custom turntables feature Origin Live DC motor controllers, quality bearings, and Origin Live/Rega arms. No word about pricing, but let's assume that if you have to ask, you probably can't afford it.
See the full Audiowood turntable collection.
[via Boing Boing]
More pics after the jump!