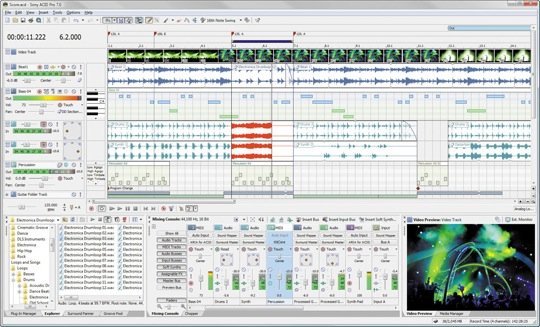 Users of Sony Acid will be glad to know that an update is soon on the way with the release of Sony Acid Pro 7. No specifics yet on the availability of the updated release, but it's nice to know that the added features are "coming soon."
Updated Feature Include:
Audio and MIDI mixing console
Audio, MIDI, and Bus Track Meters
Input busses
Real-time rendering
MIDI track freeze
Enhanced timestretch and pitch shifting with élastique Pro
Enhanced Beatmapping for tracks with tempo changes
Tempo curves
Metronome countoff
Cross-track event drag and drop
Switches including Normalize, Invert Phase, Mute, and Lock
External control surface channel tracking
Custom labels for ASIO™ devices and ports
Enhanced plug-in management
Optimized plug-in scanning via the Plug-in Manager
Interactive Tutorials
FLAC, AAC, AC-3 Studio, and MPEG-2, format support
See Sony website for more details.