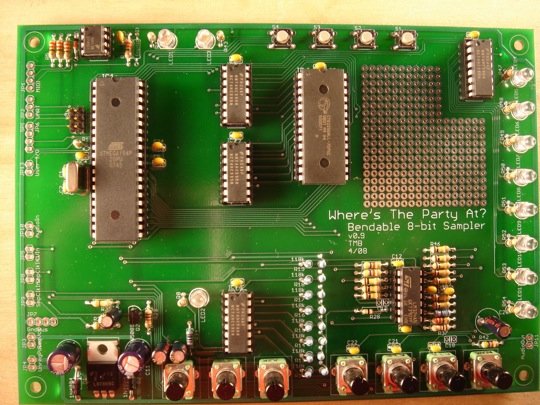 Making music is a very convenient activity nowadays. Anyone with a basic computer can download music production software and get to work making hits. For many, this ease of music making is added fun, but for a significant contingent, a lack of required ingenuity is just boring.
Music hacker/bender Todd Bailey came up with "Where's ThePart At?" (WTPA), which is a simple, homemade lo-fi 8-bit digital sampler.
Get the details of WTPA's construction or watch the video of this little device in action.
[via CDM]