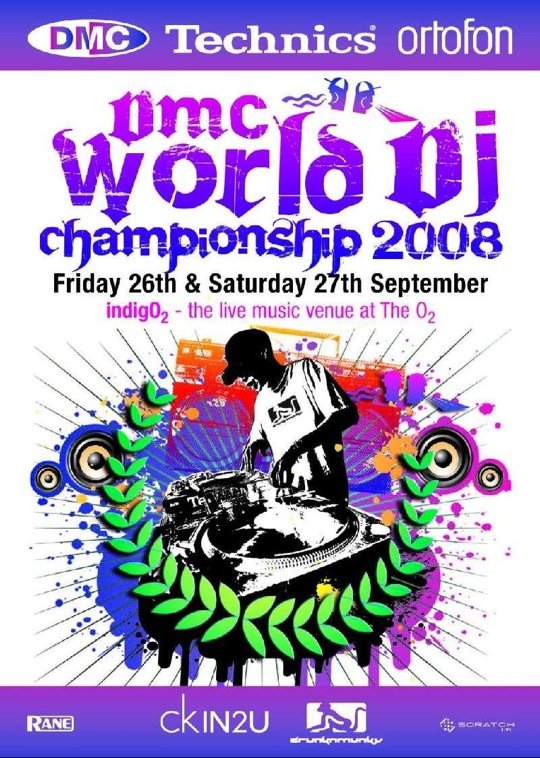 It all goes down in London this weekend. The 24th annual DMC World DJ Championship will feature over 4 hours of nonstop world class turntablism and enough beat juggling, flares, and battle cuts to satisfy your fix for a while. Who's going to take home the golden Technics and $10,000 prize this year?
Friday, Sept. 26 from (6pm – 11:30pm)
DMC Battle For World Supremacy
DMC World Team Championship
Saturday, Sept. 27 from (7pm – 11:30pm)
DMC World DJ Final
Hosted by MC Trip, Killa Kella and DJ Billy Biznizz
Featuring performances by Killa Kela (Full Live Show), DJ Rafik (2007 DMC World Champion) & DJ Vajra (4 X DMC USA Finalist) performing a special VJ set.
See DMC World for tickets and more info.