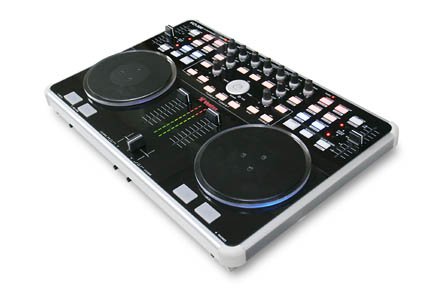 Vestax has announced the release of their VCI-300 DJ performance system with the ability to control over 90 parameters and functions. True to their turntablist roots, the unit features a customizable fader curve control for smooth, fast, and responsive mixing and scratching.
The VCI-300 also features two high resolution platters to provide adjustable resistance for a realistic vinyl feel. The VCI-300 also includes a built-in audio interface with a Mic input, stereo input, and 2 stereo outputs (Master L/R and Monitor L/R).
Check out the video after the jump.