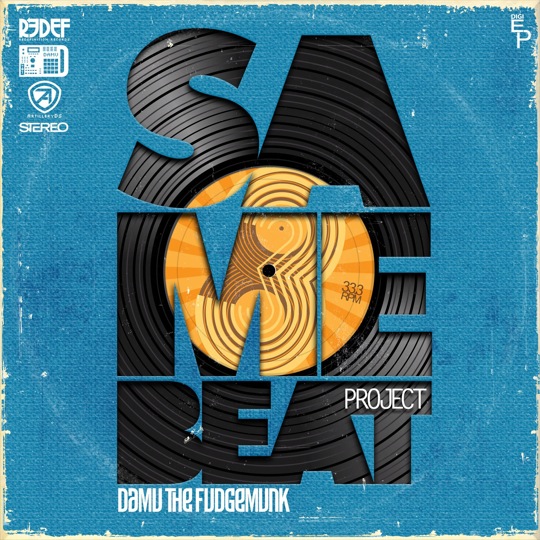 Damu The Fudgemunk continues to delivers cohesive digital music/video packages for those who need to hear and see quality production.
Featuring artwork designed by Joe Buck, Damu's latest freebie download, the Same Beat Project, consists of 3 audio tracks and two video freestyle sessions.
Download via Bandcamp or Mediafire.
Visit Damu on Wonkabeats for complete details.
Back cover after the break!