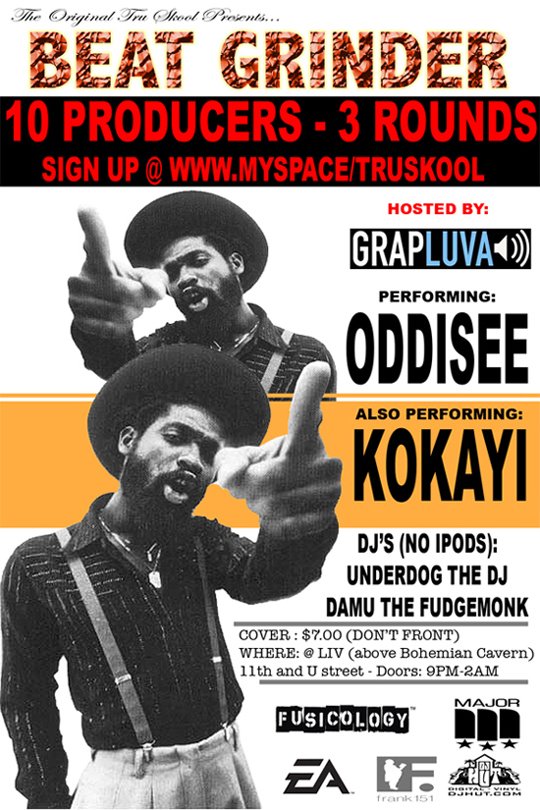 Producers and bedroom junkies take note, Tru Skool just announced the Beat Grinder Beat Competition @ Liv July 2nd.
For those wishing to enter the competition:
Registration fee is $5.00 before June 27th or $10 before June 30th. Registration fee is payable in cash only.
Entries are accepted at MAJOR in Georgetown, located at 1426 Wisconsin
Ave. NW, between the hours of 12 p.m. and 7 p.m. seven days a week.
To qualify, producers must fill out a registration form, entry fee, and submit a
cd with 5 beats (1 minute duration each).
Hosted by: Grap Luva
DJs: Damu the Fudgemunk and Underdog the DJ
Featuring performances by:
Oddisee (Low Budget Crew)
Kokayi (Opus Akoban)
Liv @ Bohemian Cavern
July 2nd, 2008 / 9PM to 2AM
18 to chill / 21 to spill
11th & U St.NW, Washington, DC
Giveaways all night long from sponsors: MAJOR, EA Sports/EA Games, Frank 151 and Fusicology.
Visit Tru Skool for more info.