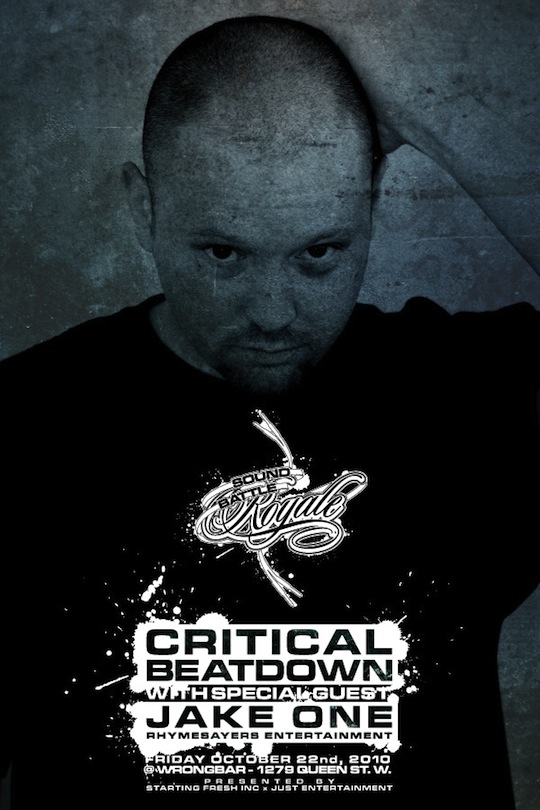 The 2010 finals of the Sound Battle Royal will take place on Friday, October 22nd at Toronto's Wrongbar.
Producers Peter Project, Fresh Kils, Memorecks, and Silas will battle it out for the title of Toronto's Best Beat Maker in front of judges Tone Mason, Rodrigo Buscanan, and Rich Kidd. Special guest Jake One will also be on hand.
Notable Quote:
I'm gonna eat your dog food! –Memorecks
Hit up Sound Battle Royale for more info!
Peep the trailer after the break!