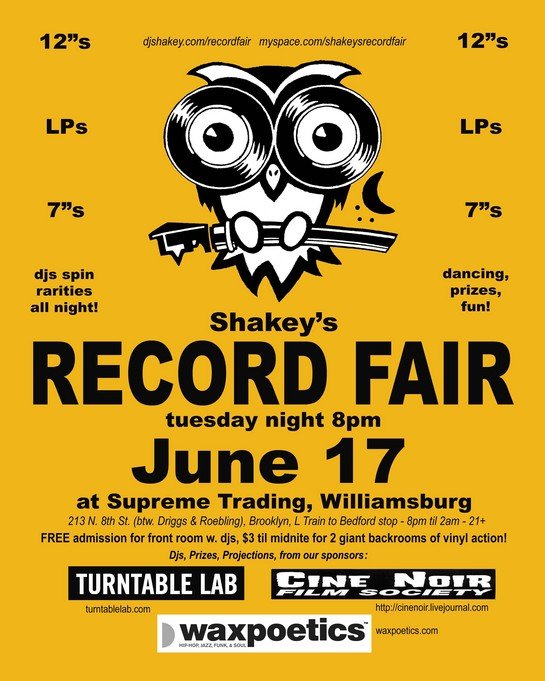 A little record fair madness for the the New York diggers. Taking place place 4-6 times a year, Shakey's Record Fair is supposed to be a combo party/digging event with 15+ record collector/DJ's spinning.

Tuesday, June 17th
Supreme Trading
213 N. 8th St.
(btw. Driggs and Roebling)
Williamsburg, Brooklyn 11211
8pm – 2am / 21+
FREE for front room with Djs
$3 for back room record fair
Visit DJ Shakey's website for more info.